News & Press
Queerty: Queer crooner Mathew V talks campy tunes, pop divas, and the film daddy who makes him swoon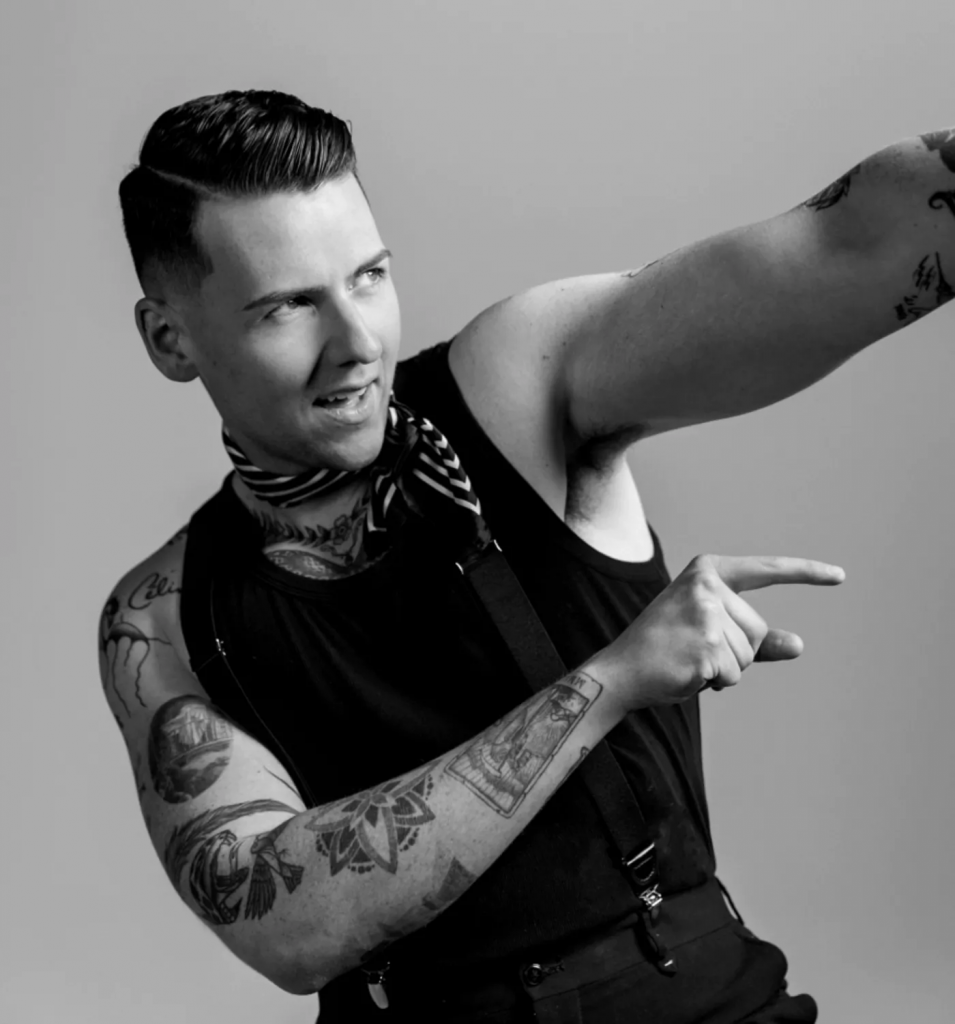 Listen up! Mathew V is a queer crooner reclaiming the classics, and you're going to like what you hear.
With his strikingly soulful vocals, Mathew V is the stage name of Matthew van Vooght, a classically trained singer-songwriter who's making waves in the music industry.
Originally from Vancouver, Mathew moved to London to study contemporary music but eventually came back to Canada to find his voice as an artist. He debuted his first EP, Sounds, back in 2016 and continued releasing acclaimed music, riding a wave of success that culminated with his 2021 EP The Outer Circle, which earned him a Juno Award (effectively the Canadian Grammys) nomination for Adult Contemporary Album of the Year.
Earlier this year, Mathew released his latest album, Anything Goes, which reintroduces him to the world as an accomplished jazz vocalist. The LP finds him making a bold return to the classics of the American songbook, the music he grew up with, covering and reinterpreting some beloved standards through the queer perspective.
From his take on Sweet Charity standout "Big Spender" to an update of Etta James' timeless torch song "At Last," Mathew breathes exciting new life into these favorites—the album even features a lovely original number, and a delightful ABBA cover, too!
With Anything Goes in heavy rotation, we were delighted to have Mathew V as the latest guest of our rapid-fire Q&A series, Dishin' It. In our conversation, the musician touches on his album inspirations, discusses his biggest movie crush, and reveals his all-time favourite pop diva.
Is there a piece of media—whether a movie, TV series, book, album, games, etc…—that you consider a big part of your own coming-out journey, or that has played an important part in exploring your own queerness? Why does it stand out to you?
I was in my early high school years when Lady Gaga was on the rise. I remember she thanked God and the gays for one of her award show wins and it was the first time that I remember seeing someone publicly proud to associate with queerness. There were lots of songs from her discography like "Boys Boys Boys" and music videos like "Bad Romance" that I would watch or listen to on repeat. Her vocalizing her love for the gay community at that formative age really helped me feel like I wasn't alone.