Artist
Vox Rea
Vox Rea supplies a soundtrack to the confusion and euphoria of coming of age in a postmodern world. With a...
Full Bio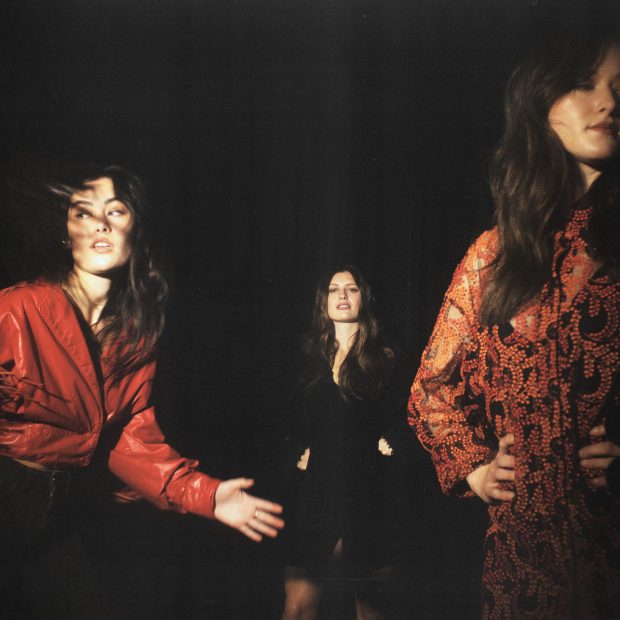 Vox Rea supplies a soundtrack to the confusion and euphoria of coming of age in a postmodern world. With a sound as impulsive and fluctuating as the life of the 20-somethings they are, their special brand of noir pop blends strings arrangements and harmonies into the dreamy collection of songs on their self-titled debut.
Vox Rea features Kate Kurdyak (lead vocals/piano/guitar/bass), her sister Lauren Kurdyak (vocals/piano), childhood best friend Kaitlyn Hansen-Boucher (vocals/percussion), and Berklee-alum Mitchell Schaumberg (vocals/piano/guitar/bass). Kate and Lauren lean on their classical background, featuring violin and piano respectively. Kaitlyn is an accomplished vocalist and all three women grew up singing in choirs together.
The three women formed The Katherines and released their debut album, To Bring You My Heart, on 604 Records. The album garnered over a million spins on Spotify with songs featured on playlists including New Music Friday, Pop All Day, Hot Hits Canada, Indie Pop Chillout, and the Canada Viral 50 chart. Their songs can also be heard in TV shows like Orphan Black, Reboot, and The Order.
Citing influences that range from Arcade Fire to Friedrich Nietzsche, the band draws inspiration from a mix of nostalgia for times past and life in a modern-day world in turmoil. Fascinated by the contradictions inherent in the human experience, the album is a celebration of free will and an ode to the paralyzing nature of choice. It is both the intoxicating night roaming and the guilty morning after, a revelry in excess, and an exercise in solemn self-reflection. The album chronicles the odyssey of a group of artists trying to come to terms with their generation's place in the human story. Themes of addiction, self-doubt, lust, identity, independence, and grief form the undercurrent of lyrics that are deeply introspective. Hell-bent on creating a meaningful life amidst the siren songs of consumerism and efficiency, Vox Rea wonders what it really means to be free.