News & Press
Madisyn Gifford Debuts Raw and Empowering Single 'Voulez-Vous' | Exclusive Audio
Madisyn Gifford on Spotify
New York, NY — 20 year-old songwriter Madisyn Gifford debuts her lyrically compelling and authentic empowerment single 'Voulez-Vous' now streaming on all major platforms. Listen to 'Voulez-Vous' on Spotify today here!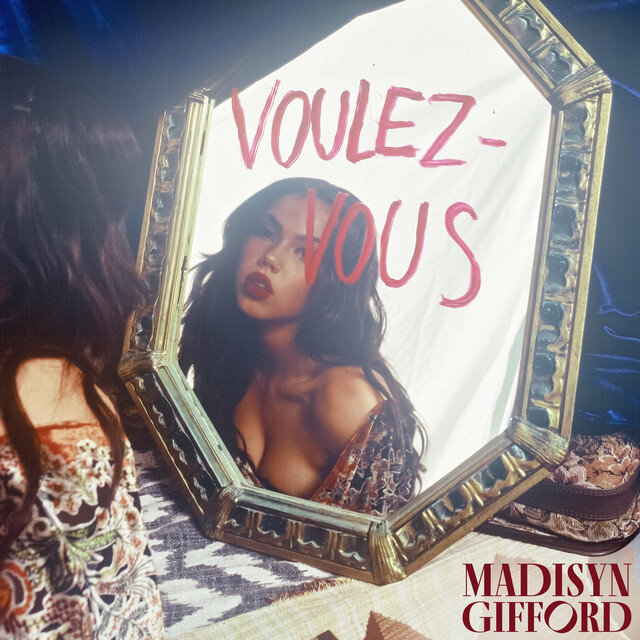 After amassing over 175,000 streams on her debut single fall 2020, Madisyn Gifford is here with another stunning release. Madisyn created a truly beautiful soundscape with airy and soothing vocals that incapsulate and envelop the listener. Madisyn seemingly effortlessly cultivated a sound with the perfect balance of emotion and curiosity – a seemingly impossible task for most artists. Produced by acclaimed producer Colin Janz, 'Voulez Vous' is just the start of the flow of tracks coming out of Madisyn's vault throughout 2021.
Madisyn shares…
"This song was such a fun one for me to write because it was kind of my first attempt at delving into pop writing. The song is all about female empowerment and a girl coming into her own when she realizes that she's not getting treated the way she deserves in a relationship. It's basically a picture of a girl at a party ranting about how her and her partner's values don't line up at all anymore (i.e. they just want to party and she's not really into it) so she makes the decision to leave the party as well as the relationship without him. I think it's such a fun and empowering song and I really hope people enjoy bopping along to it as much as I do!"
The 20-year-old demonstrates her impeccable songwriting skills with this release. As a lifelong songwriter of 20 years, her ability to produce raw imagery and do so effortlessly and beautifully makes Madisyn Gifford a diamond in the rough of rising artists in 2021.
Be sure to follow Madisyn Gifford for his upcoming releases and Exclusive Audio for more music releases news on the socials below.