News & Press
The Jins Tell It Like It Is on 'It's a Life'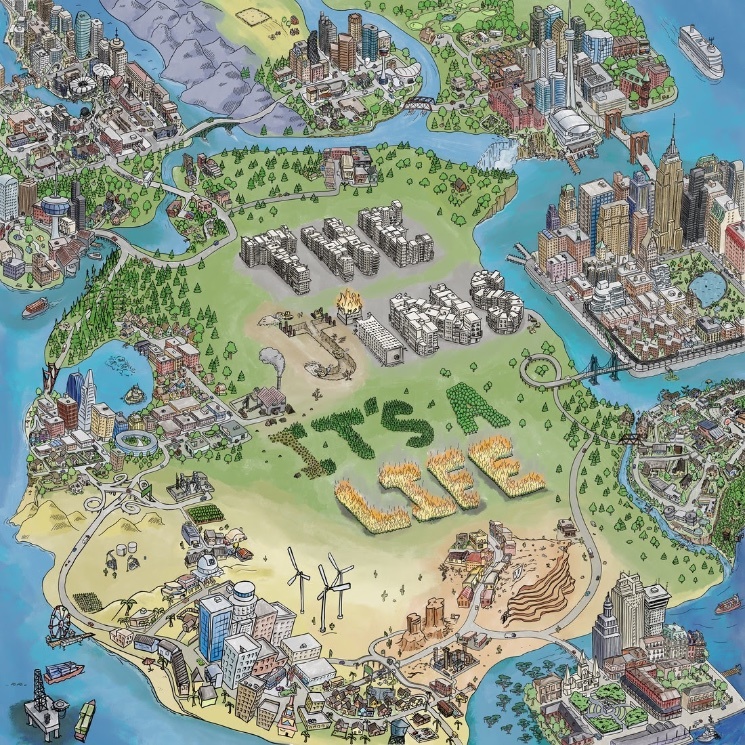 Vancouver rock trio the Jins come out swinging with their debut album — It's a Life is a mournful summer album best suited for late-night drives, a tragic mix of heavy guitar and punchy drums that pushes themes of insecurity, loss, and shame.
It's a Life opens with "Metro," a sly, sliding song about infatuation, but as the album progresses, the object of this infatuation disappears from singer-guitarist Ben Larsen's grasp. The record weaves through a tangled tale of self-destruction, but no matter how downtrodden Larsen's narrative becomes, listeners will be guided by Hudson Partridge's persistent basslines.
This album is a mix of psychedelic rock and punk sounds, with an acoustic track — "Clementine" — slapped right in the middle. Each song could be filed away into a unique rock subgenre, but the band make sure the sounds flow through each other. As the stories that Larsen tells evolve, so does the Jins' sound. 
As Larsen moves from asking in "A Clue" to begging in "Stay Please," he shifts from screaming to pleading with sweet harmonies — as this transition occurs, the guitar slowly loses its hard rock distortion and becomes acoustic (with a string section thrown in for good measure) for the album's sixth song, the aforementioned "Clementine." However, right after this track, during "Jin Sabbath," all of the heavier aspects come back in full force. This return is paired with the acceptance of loss, in the physical sense if not the emotional, as Larsen recounted the disappearance of Clementine at the end of the acoustic track.
The band's punk influences are especially highlighted in the guitar parts of the album's penultimate track, "Radio." The song is aggressive and loud, seemingly set apart from the tragic tone of the rest of the album before lighter, psychedelic sounds bleed in and allow Larsen to explain his feelings of mediocrity that led to this heavier track. The whole song is about the urge to mimic others for success, and the inadequacy felt in the band's struggle toward "making it" or getting on the radio. This highlighted struggle is a thin veil for the inadequacy felt by Larsen in other aspects of his life.
The Jins close It's a Life with the absolutely heartbreaking "For Sure." With lyrics that cut like knives and grainy, screamed vocals bringing them to life, the band devastate by inviting them into the confusion of trying to figure out what to do next after grappling with the loss of both love and self that they've explored throughout the whole album. The Jins contrast their internal confusion with the projected certainty they've been painting on for the outside world to see. It's a Life has something for everyone, solidifying the trio's sound and leaving room for growth in all directions. (604 Records)