News & Press
The Jins Get A Life
The Vancouver alt-rock trio ride viral success into their sophomore era.
Vancouver alt-rock darlings the Jins lived a vastly different reality just over three years ago. Though the band was already building a local following with their grunge-rock and distorted pop sound, a nearly effortless video-clip that went viral online would soon shoot the band to a new level of popularity.
Following the release of their 2019 EP, Death Wish, Jins frontman Ben Larsen began making content on TikTok. After months of somewhat lacklustre results on the platform, a quirky video showcasing he and his roommates' hulking guitar collection was posted with little expectation. At that point, Larsen was on the verge of removing TikTok. The next morning after posting that clip, however, Larsen woke up to find the Jins' TikTok account inundated with likes and comments, marking the beginning of a viral phenomenon.
Now the band is experiencing millions of Spotify streams and a plethora of teenagers around the world covering popular tracks like "Death Wish" and "She Said," the latter of which Larsen calls "the easiest song to play of all time." A follow-up to their 2017 self-titled LP, It's A Life is an album they've been waiting to drop for three years.
"We recorded It's A Life right after we did Death Wish," Larsen explains as he vapes in his bedroom decorated with drawings and paintings over beige walls. "We were 50 percent finished the record, and then Covid hit. So all the studio spaces got locked down and it all just got dragged out."
This means the majority of the album was written before their TikTok breakthrough. Bringing songs written during a transitional point in his life to the new audience he found on the other side, Larsen acknowledges that he was in a bit of a different mental and emotional space at the time.
"[It's A Life] is mostly about just growing up past your adolescence," he says. "It's a period of life that I don't see a lot of people addressing, but that we all experience. Your parents selling your childhood home, your dog dying, you know, grandparents dying, you don't talk to your cousins anymore… that kind of stuff is included in growing up. I think It's A Life reflects the passing nature of going through your own life and not exactly getting a grasp on it. Experiencing it and just trying to internalize what's happening around you because life goes on."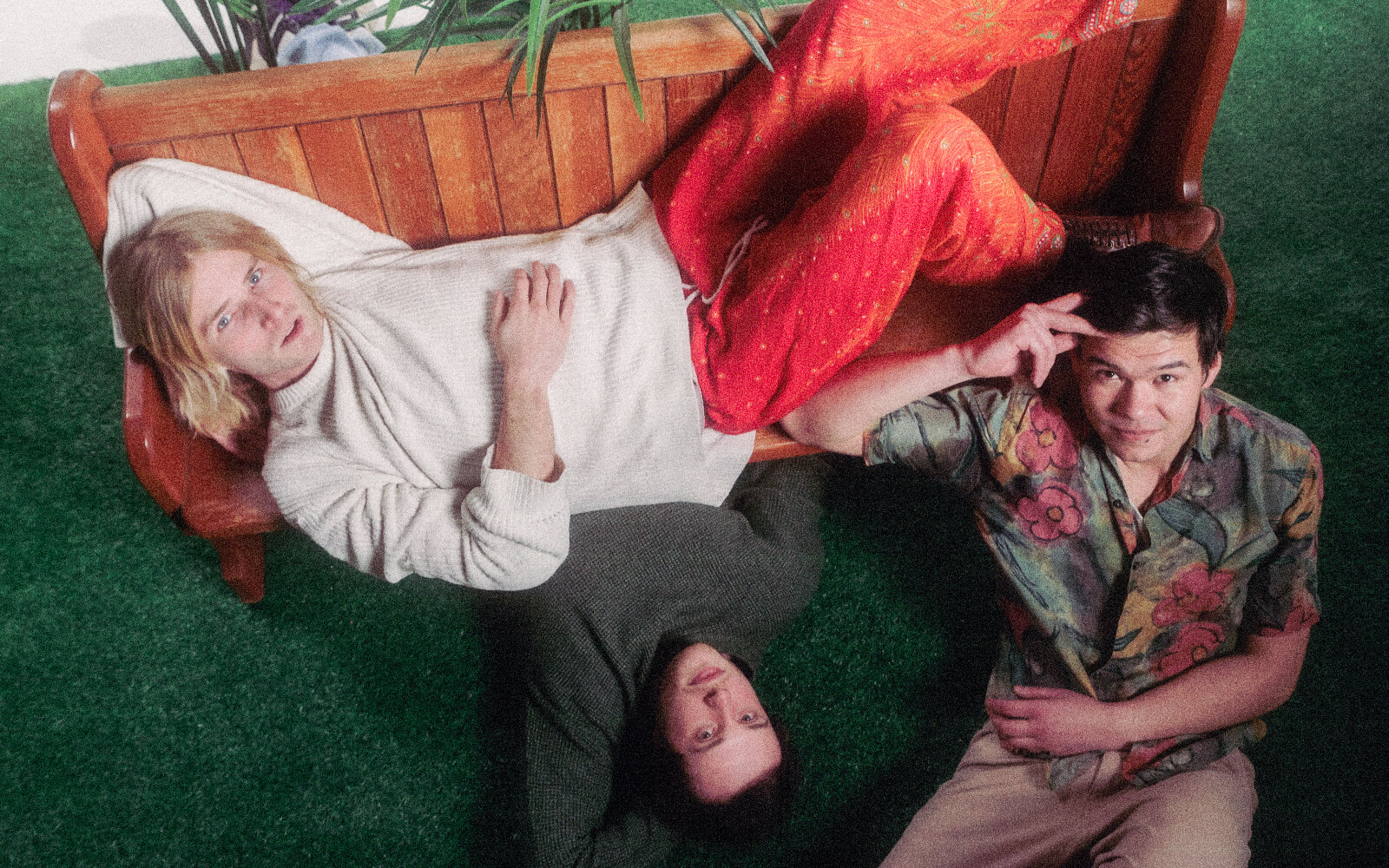 He continues: "I think I've grown up a little since I wrote [the songs on It's A Life]. I was just trying to convey my sense of frustration and relationships in my life and to be as real as possible. I wasn't particularly happy at that point," he says. "I was pretty disillusioned by a lot of people in my life and I was just trying to find my way. I think those songs kind of capture that moment in my life for me, but I've moved on. I think I'm a much happier person than I was when I wrote the record."
While the album may be more representative of their past selves, the band and Larsen still resonate with It's A Life and the journey they've experienced since forming for a Halloween house-party in 2014.
"I still think the title of the record resonates with me. It's been an interesting couple years," Larsen concludes. "Like, it's not all sunshine and daisies for the band. We've had a lot of let downs. We're still struggling to find our way, sometimes. Just because we're big on TikTok doesn't mean we have offers coming to open for the Chilis you know? But I think we have gone through a lot together and it's pulled us even closer together. Just the fact that we've come this far, I'm proud of the guys."