News & Press
Voulez-Vous, Madisyn Gifford Interview & 5 Quick Questions | The Reviews Are In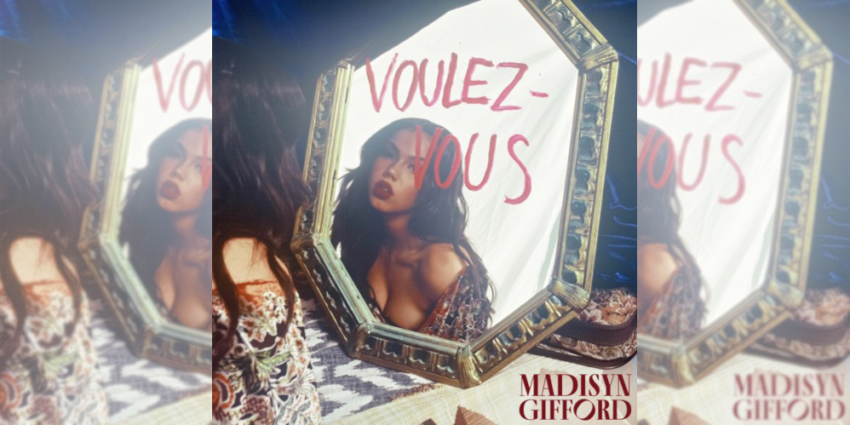 20-year-old Madisyn Gifford has been writing and singing since she was a teen, and now she's ready to share more with all of us with the release of her second single, Voulez-Vous.
The Vancouver artist blends alternative and pop sounds with lyrical storytelling in a way that makes it almost hard to believe that she's so young, still learning about life and living through new experiences as we all have done and do. We caught up with Madisyn on Zoom to talk about Voulez-Vous, books, creating during COVID, what's next and more. And, we played a round of 5 Quick Questions that you can find a little later in this post.
Only her second career single, Voulez-Vous is a big step for Madisyn. It's her second chance to share her voice and songwriting with listeners. And it's one step closer to her EP, Learning To Exist.
Hit play on Voulez-Vous now, and keep reading for more about Madisyn, and then 5 Quick Questions!
Madisyn Gifford – Voulez Vous
This was the first time we'd had a chance to meet and talk to Madisyn Gifford, but it didn't take long at all to find our groove together.
One of the things we talked about was writing and storytelling. Madisyn told us that when she writes she wants to tell the whole story. Set the stage and share everything. We talked about that in books, and how growing up and realizing that setting the scene is important to go along with character-focused explanation makes for better stories. Madisyn pointed us to a story called The Yellow Wallpaper by Charlotte Perkins Gilman as a story that changed the way she looks at writing and storytelling. We also talked about how much she loves books… which lead us to a question we've never asked before.
Josh: "If you could write the soundtrack for, or the songs to make it into a musical, what book would want to write the music for if it was going to be a movie?"
Madisyn: "There's a book called We Were Villains and it's all based around Shakespearean themes… if I could write the soundtrack for that – OOH, ya I'd love that!"
To her immense credit, it took Madisyn almost no time at all to come with her answer – and she added that she loves musicals, which made it work even more for her.
Note: I don't recall an interview or conversation I've had with any artist where we talked about books and stories so much… and I loved it. From Shakespeare to short stories. From Othello to Wuthering Heights, we got to it.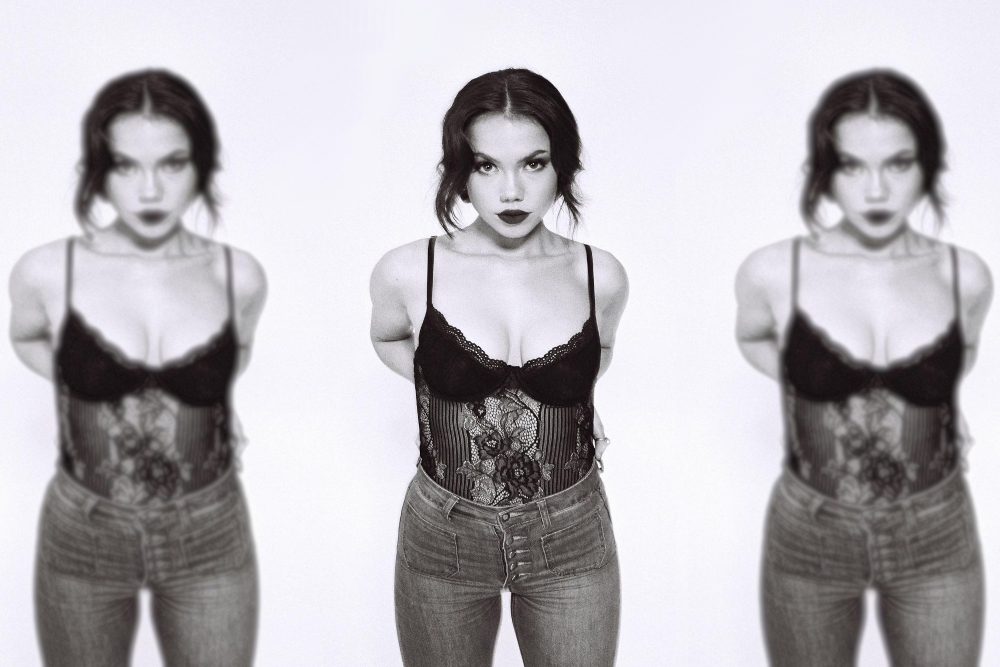 When we talked about the song and EP, Madisyn told us that things have been finished for a while now, and she's excited for the music to get out and reach listeners. But, she's also working on what's next. And that turned into a question of motivation and inspiration to write and create during these isolating and often demoralizing times. Lucky (unfortunately) for Madisyn, she's had motivation and inspiration available.
She told us that during COVID she's gone through a breakup – and that because nobody has been able to go anywhere or do anything, she was afforded the time to just sit in her bedroom with her guitar and write. None of that is fun. But it can lead to great art. And with artists like Stevie Nicks and Taylor Swift (along with Phoebe Bridgers and Gregory Alan Isakov) coming in as her most prominent influences, it becomes easy to see how she can take these feelings and this time and turn to writing and creating.
It might be a while before we hear those songs, but if her songwriting is anything like what we've experienced so far in Without You and Voulez-Vous, perhaps with a little older and matured filter, we're here for it.
On COVID, and creating and releasing music in these times, we talked about not being able to play a traditional release party or get in front of fans and friends. Madisyn told us that when she released her first single, Without You (October 2020) she was able to get together with some friends, which was nice. But this time she's looking more at the possibility of some live stream options where she can chat and share and celebrate with folks.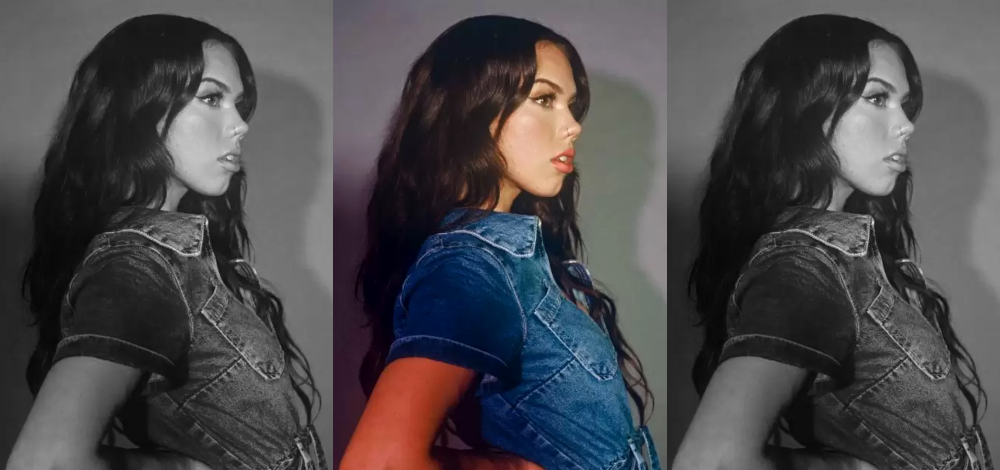 And when I asked her if she had any other plans to celebrate the release of Voulez-Vous, Madisyn laughed and said that her plans likely include drinking champagne for breakfast and writing songs all day. We approve.
Before we got to the end of our call we also asked Madisyn if there was anything about her that she wanted to share that isn't in her bio or that you won't find on Google. She thought for a second and said that she's "always just been obsessed with creating things. Whether it's getting art on my body in tattoos or making random collages… like I'm just obsessed with feeling seen I think. And I think that's something that obvious, I make it obvious, but it's also just the more integral part of what makes me an artist and what makes me willing to be vulnerable in my music and not really leave much to the imagination… I'm obsessed with the idea of feeling seen."
Honestly, Madisyn's willingness to say that and put it bluntly and to use terms that can be used in derogatory ways against people who look for constant attention was unexpected and fantastic. As a songwriter we want her to include everything for us to see. We want the whole story. We want to details that might break our heart or make us uncomfortable. So, Madisyn and everyone else creating art and writing songs, let us have it!
Now, hit play for Madisyn's round of 5 Quick Questions to see which album is her all-time favourite, who she'd love to duet with, where she wants to fly away to (when it's safe) and more!
5 Quick Questions with Madisyn Gifford
Thank you again to Madisyn Gifford for taking the time to chat and play – hit play to listen to Voulez-Vous now if you haven't yet and stay tuned for the official music video coming soon and her upcoming EP, Learning To Exist.