Artist
Paige Morgan
Paige Morgan will never change, but that doesn't mean she won't surprise you. Just the journey of making a...
Full Bio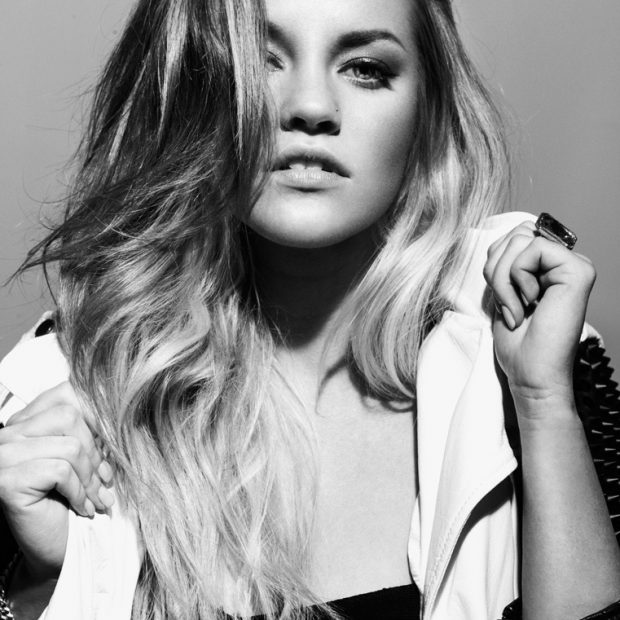 Paige Morgan will never change, but that doesn't mean she won't surprise you. Just the journey of making a record has surprised Paige herself. Ask her collaborators and they'll tell you she's a major talent and kind of a pop chameleon: intuitive, versatile, "genre-straddling."
You can hear that gift in her vocals alone. On "Cutaway," her croon is smooth, sensual. On "Never Change," she's a different character entirely, belting at full volume, charged with club-diva verve. Co-written by the Vancouver production team Heratix (indie-pop fans will know them as Dirty Radio); the track embodies a massive pop sound, a soaring but sweet voice and the Paige mission statement: "Never Change."
As for the sound, Paige has always been an "R&B, soul kind of girl." Etta James is a favourite. A pianist since childhood, she'll obsess over a Stevie Wonder recording. But just listen to the record and you'll understand she's definitely a student of Top 40 pop. She loves Rihanna, Calvin Harris – and finds inspiration in how a few simple chords can conjure massive sound and feeling. For Paige, a single RiRi record contains a song for every situation imaginable.
That mix of moods is the template for her own pop disc. And to make it happen, she surrounded herself with co-writers and producers who have their own equally unique flavour. She raves about working with every last one – including Marten Tromm (Hawksley Workman), Ryan Stewart (Carly Rae Jepsen), and Kevvy (Fake Shark Real Zombie).
Together, they turned out a full pop spectrum. ("All the colours of Paige.") It goes from banging club sounds to piano ballads, and according to Paige, that variety wouldn't exist without every collaborator's individual signature. It's another reason why "Never Change" is her M.O.
"I don't think you need to be anybody but yourself. I've always lived by that, so it's fitting that 'Never Change' was my first single," she says.
Releases
Albums
01 April 2014
High Life
Paige Morgan
Upcoming Tour Dates
Sorry, we have no posted upcoming tour dates.