Artist
Oakalla
Family is more than genetics for Oakalla. Two brothers and a first cousin are at the band's core. A...
Full Bio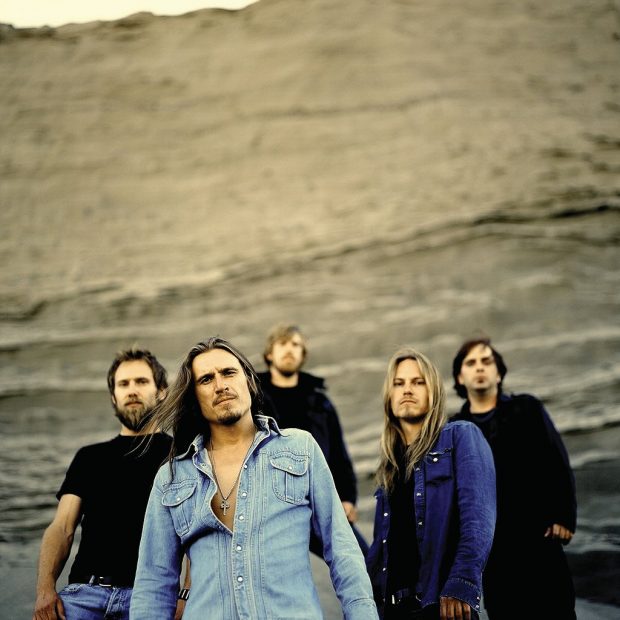 Family is more than genetics for Oakalla. Two brothers and a first cousin are at the band's core. A pair of good friends make up the numbers in a democratic five-piece. Like all such nuclear units, they're equally adept at kicking each other's asses and watching each other's backs. In private, they laugh and clown, battle and reconcile. Come showtime, they're a united front. Unpretentious. Take-it-or-leave-it real. A rock band: Nothing more or less.
Oakalla is Josh Hlookoff (guitar), Matt Lebedoff (vocals), Jason Milne (guitar), Jonas Hlookoff (drums) and Jed Scharf (bass). Pigeonholing them is neither easy nor necessary. Their constantly evolving sound is rooted but not rootsy contemporary rock'n'roll that shifts from high-tempo drive to west-coast laidback, often within the same track. Their songs blend humour and plainspoken passion, gritty realism and spirited edge. Don't ask them to describe their music or namecheck their myriad influences because they honestly haven't given it a lot of thought.  Listen to their music. Watch the live show. Decide for yourself.
Produced and mixed by Warne Livesey (Matthew Good, The The) and Dave Ogilvie (Nine Inch Nails, Marilyn Manson) with single-song production contributions from Terry Murray (Shocore) and Dave Carswell/John Collins (New Pornographers, Tegan and Sara), the self-titled album has two distinct faces. The first half is packed with driving, melodic rock songs built around a heady mix of electric and acoustic guitars, keyboards and big choruses. Lead track "War" views conflict through the eyes of a soldier haunted by a friendly fire incident. "Big Stick" alludes to the gray areas of U.S. foreign policy in the Middle East. "Give It" is an ode to carnal lust, plain and simple.
The album's second half "rides off into the sunset with the mellower stuff," explains Josh, who writes solo with a guitar before everyone steps in to reshape his work for a band context. Echoes of country, folk and Americana filter through. "Cold Cold Wind" deals with an absentee father. "Mr. Smith" and "Darlene" raise bemused middle fingers to a boss and ex-girlfriend respectively. "Take Me Home" reconnects the family vibe and brings the disc to a warm acoustic close.
The lyrics and even the name Oakalla reflect the influence and values of their Russian Doukhobor ancestry (the anti-war themes being an example of the former, and the latter being the name of the prison where their grandfather was incarcerated for burning down a barn in protest of the assimilation of Doukhobor society into mainstream Canadian society). "Oakalla means something profound to us if nobody else," says Jonas. "It's our way of honouring our gramps." Adds Josh: "We're proud of our heritage but we're not religious guys. Like a lot of people, we're anti-authoritarian to a certain degree and I consider myself a pacifist. I wrote 'War' because I know guys who've been to Afghanistan and Bosnia. But I'm writing as an observer. It's no big deal really. We're not trying to change the world."