Artist
Michaela Slinger
The story goes that I was singing before I could talk. I gave my first public performance at the...
Full Bio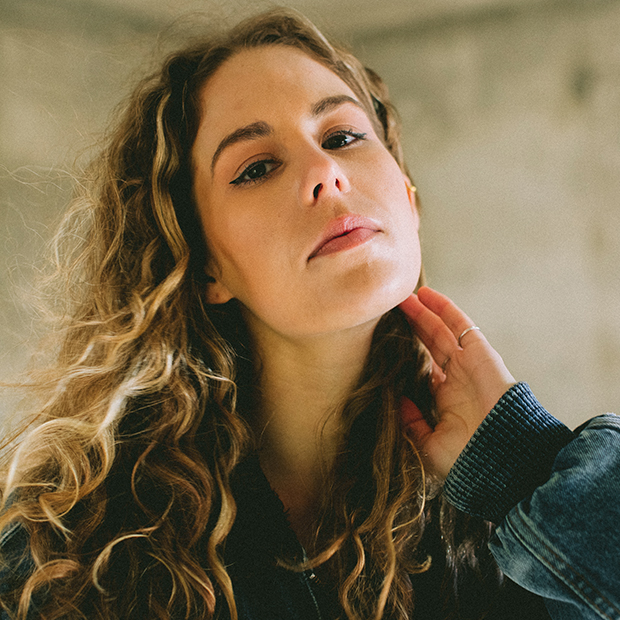 The story goes that I was singing before I could talk. I gave my first public performance at the age of three singing the anthem at a sold-out NBA game (see my YouTube channel for proof). From there, I was hooked. I immersed myself in musical theatre, vocal lessons, piano, and dance, and had big plans to be a Broadway star.
From the time I was in elementary school, I was also creating my own material: I wrote songs in my sparkly journal, I choreographed dance numbers for my sister, I had friends over after school to make music videos on our family iMac. As I grew older, I realized that I loved being in the driver's seat of the creative process. My love of theatre remained, but music composition started becoming my focus. Finding that Royal Conservatory training didn't meet my needs as a future pop star, I picked up a guitar in a Grade 10 music class. The following year, I joined an after-school songwriting club and took Music Composition 11, which changed everything. That hour each morning in class was the first dedicated space I'd had for writing and recording, and I couldn't get enough.
I went to university, started sharing my writing with audiences at open mics, and formed a band with my two roommates. Once graduated, though, I jumped right into what I felt was the natural next step: an office job. It took less than a year for the voice in my head to finally get through to me. I was attempting to silence this big, creative spirit that had been so fundamentally a part of me for my entire life.
The next part of my journey is right now. Since June 2018, I've been trying to take myself seriously as a musician. I've been lucky to meet incredible collaborators and supporters, and as of February 2020 I am working with a team at 604 Records. So far, it's been the most exhilarating, fulfilling, terrifying, and uncertain thing I've ever done. Thanks for being a part of it—I hope it makes you feel something.